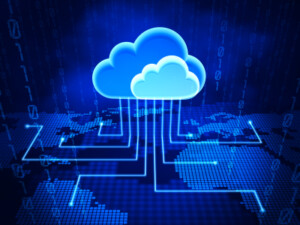 Ah, the cloud. You know it, and hopefully love it. As more and more elements of our lives migrate there, the choice of service providers becomes more crowded. Some are relatively small and cater primarily to a particular niche (like Tresorit, which boasts unhackable security, even going so far as to offer a $50,000 reward for anyone who does). Cubby, iCloud, SugarSync, Mega, and Amazon Cloud Drive appeal to different people for different reasons.
Then we have the "Big 4" – Dropbox, OneDrive, Box, and Google Drive. These are the undisputed leaders in the industry. The godfathers. The trailblazers. The providers that all others try to emulate. You're already familiar with the reasons why you should migrate to the cloud (you have, right?), but which cloud provider is right for you?
They all provide anywhere access to your folders and files. They all offer at least 2GB of free online storage. They all facilitate easy sharing and collaboration between colleagues. So, which one do you go with?
Which Cloud Provider is Right for You?
If You're Looking for Easy Integration and Saving of Files…
Then you want to go with Dropbox. Founded in 2007, Dropbox is the most famous and arguably user-friendly of the Big 4. It offers a slew of built-in integration with many popular apps and products, and the software itself is available on all major operating systems and mobile devices (including the oft-forgotten BlackBerry). Any program for text editing, document creation, photo manipulation, artistic creation (music, visual art), and virtually anything else that offers built-in cloud saving will have Dropbox as at least one of its options. If you're simply looking for fast, easy, and reliable cloud storage, Dropbox is the clear winner. Upgrades are available, but cost more than the other providers – Dropbox Pro includes 100GB for $9.99/month, and Dropbox for Business will run $15/user/month for unlimited storage and additional functionality like auditing, reporting, and enhanced security.
Where it falls short – at least compared to the other choices – is real-time collaboration. Dropbox includes basic editing functionality, but it's nowhere near as robust as the other providers. In order to work on a document with a colleague, you need to share it, make changes or comments in the built-in editor or via a third-party app, save it to Dropbox, and wait for them to open, read, comment or revise, and save it. It works, but it's clunky. OneDrive and Google Drive, for example, provide real-time collaboration where you can work on a document together and immediately see what the other is doing to it. All changes are instantly synced.
If You're Completely Immersed in the Microsoft Universe…
Then you want to go with OneDrive. Formerly called Skydrive, this service offers 7GB of free online storage (with an additional 3GB if you activate the photo backup feature), as well as built-in Microsoft Office functionality (Word, Excel, and PowerPoint). You can create, edit, save, and share documents from within the program itself, giving you a truly mobile office suite and cloud storage system. Colleagues can collaborate on documents together in real-time, working as though sharing a single computer despite possibly being on different continents.
OneDrive does have a Business upgrade available for $2.50/user/month. In addition to everything offered in the personal plan, OneDrive for Business includes 1TB (although it is currently capped at 25GB) of shared storage, and auditing and reporting functions. The security protocols are also greatly enhanced and customizable, giving you complete control over who sees and shares what. Another unique feature is the ability to remotely fetch ANY file from ANY folder (even outside of the OneDrive folder), providing the computer is online and the feature has been activated. With it, you'll never be without an important document or file ever again…regardless of where you saved it.
If You're Looking for Business Purposes…
Then you want to go with Box. This provider, the oldest of the group, focuses on business apps and solutions. And while it does offer what it calls "personal" accounts (10GB of free storage), the business applications is where Box truly excels. When it comes to integrating and utilizing the cloud for your business, there's no one better than Box. In fact, the number of upgrades, add-ons, and integrations possible far exceed what could be listed here. It offers three tiers of paid upgrades – Starter at $5/user/month for 100GB, Business for $15/user/month for unlimited storage, and Enterprise for $35/user/month for unlimited storage.
Many companies use Box for saving and sharing files, syncing across platforms, devices, and colleagues, online collaboration, project and content management, detailed logging, reporting, and auditing, policy and workflow management, and complete IT and admin control, including automating processes, managing users and groups, and enabling full compliance to strict global standards. Box provides these features to companies small, medium, and large, essentially leveling the playing field of what is possible (and more importantly, affordable) no matter what your budget. It goes far beyond what the average user needs in a cloud service provider, but if you're looking for professional purposes and functionality, Box is the undisputed king of the hill.
If You're Looking for the Biggest Bang for Your Buck…
Then you want to go with Google Drive. Drive offers – by far – the most free storage, and cheapest upgrade options. The free plan gives you 15GB, and you can quickly upgrade to 100GB for only $1.99/month. Plans go all the way up to 30TB (30,000GB) for $299.99/month. Drive is, of course, part of the GoogleVerse, and seamlessly integrates with Gmail, Calendar, and any device using the Android operating system. Upload and sync files across multiple computers and devices. Quickly create, edit, save, and share files (documents, spreadsheets, presentations, forms, and drawings) directly in the program, allowing for mobile productivity and real-time collaboration with colleagues across the globe. Files may be saved as native Google docs or as a PDF. It even allows for Microsoft compatible files, giving you the best of both worlds (Google/Android and Microsoft environments). Any file created within Drive (as opposed to uploaded to it) does NOT count against your storage allotment.
Drive works flawlessly with Google Apps for Business, which is the professional bundle and upgrade of everything Google has to offer (email, communication, cloud storage and production suite, sites, and vault). While not quite as robust or feature-rich as Box, it does provide the most cost-effective option for any business looking for an affordable cloud solution to saving, creating, syncing, and collaborating online.
No matter which provider you ultimately pick, you can expect great customer service and reliable accessibility. And here's the best part: the Big 4 all have native, custom-built applications within ccScan. Whether you go with Dropbox, Box, or Google Drive, you can effortlessly utilize ccScan to automate your digitizing and archiving tasks. How's that for productive?
So, which of the Big 4 providers have you tried? Which one does the trick for you and your needs (personal, professional, or otherwise)? Leave your thoughts in the comments below…