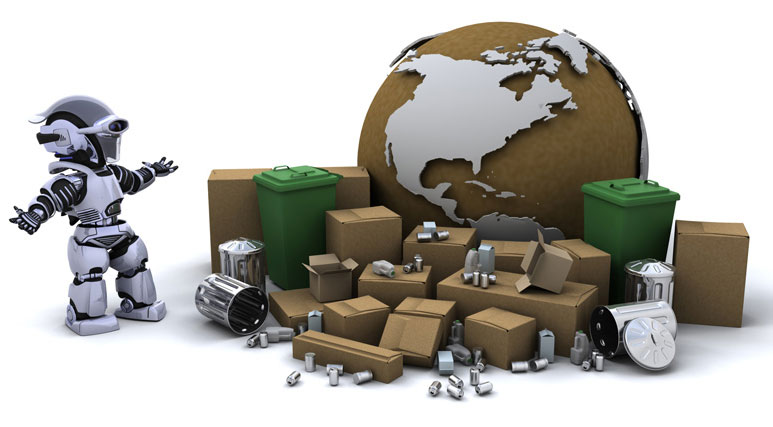 You know you should. You may have already taken steps to make it happen. But it's hard to implement: despite all our tech toys, the digital revolution is a marathon, not a sprint. It's slow-going, but well worth it.
The Gartner Group estimates that anywhere from 1-3% of revenue is spent on office printing in a typical business. That figure can climb as high as 7-12% once you factor in additional costs like equipment and maintenance. Going paperless saves money.
An office worker consumes about 10,000 sheets of paper annually. That amounts to 1.2 trees per worker per year. Some studies show that an office worker uses 45 sheets per day, up to half of which is wasted (bad copies, unnecessary copies, lost copies). The United States alone uses 68 million trees per year for paper and paper products. Going paperless saves trees and the environment.
Consider the amount of time each day spent waiting for the printer or copier, waiting for the printing or copying job to complete, and delivering those documents to their final destination, not to mention the disproportionate amount of time the IT or help desk spends dealing with printer problems. Going paperless saves time.
You know this. Going paperless is good business sense.
But how do you actually do it? One step at a time.
First of all, you need to explore your options. There are a lot of document scanning solutions available, but they're not all a good fit for you and your business. You need to examine cost, ease of deployment, and third-party integrations (does it play well with other professional services like Salesforce, or Quickbooks, or cloud storage providers like Box and Google Drive?). But more importantly, you need to find something with advanced capture features like barcodes and OCR (optical character recognition). These capabilities allow you to automate both your capture and indexing. No matter how much you want to migrate to a paperless office, you'll never get everyone on board if the process to get there is time-consuming, tedious, and labor-intensive. Find something that makes it easy.
Once you've selected your document scanning software, you'll want to start small. In your enthusiasm to get 100% paperless in as little time as possible, you'll be tempted to simply ban paper across all departments starting tomorrow. Don't. Go at it one department at a time, allowing the change to be fully implemented and take hold before moving on to the next. It seems counterintuitive, but you'll have greater success and reach that 100% paperless finish line much faster in the long run.
Don't forget to enforce the new policy as it applies to each department or employee. A recent AIIM study on the paperless revolution found that 35% of digital invoices are still printed anyway, and another 31% of respondents described their desk as "piled high" with paper. It doesn't matter how detailed your plan is, or how much you want it to work, if no one is making the effort or remembering the new way to do things. Remind them.
Finally, monitor and tweak your new paperless processes and workflows. You won't get everything perfect from day one. Don't be afraid to adjust and adapt as necessary. Going from a paper-full to paperless workplace is a work in progress. Let it evolve.
A few additional tips:
Add a reminder to NOT print at the bottom of all email messages
Configure fax machines and printers to NOT include header reports or cover pages
Offer paperless options to your clients and customers (like digital invoices, for example)
Going paperless is the right thing to do. For you and your clients and your employees. You'll be able to offer faster customer service – information is instantly accessible and at your fingertips – and remote access and teleworking options for your staff. The AIIM survey discovered that 84% of respondents achieved a positive ROI within 18 months of moving towards a paperless office, with 26% hitting the milestone in under six months.
Rome wasn't built in a day. Be slow, but determined. You'll get there. Paperless means more time, more money, and more productivity. Better efficiency, but less environmental impact.
And that all adds up to a better business.