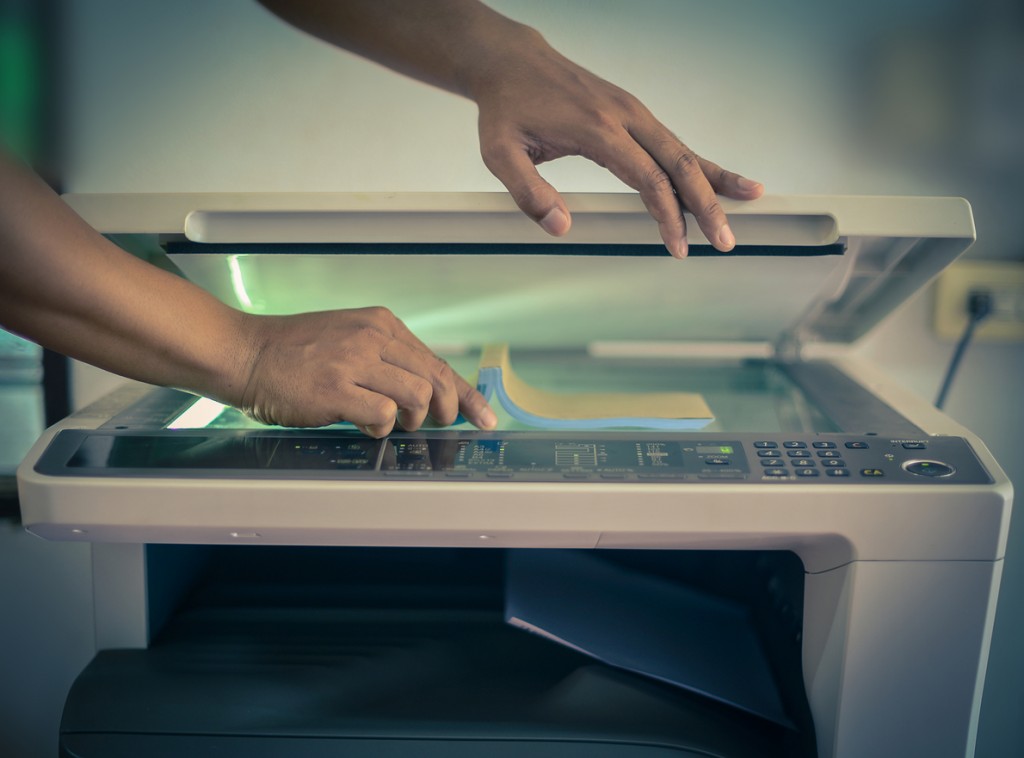 The outbreak of the novel coronavirus has caused a paradigm shift in the way people work. With social distancing becoming necessary in many parts of the world to "flatten the curve," more office workers than ever before are working from home. For many of us, this means building a home office from scratch, or at least improving upon what we already have.
Not only must we take advantage of videoconferencing tools like WebEx, Zoom or host of others, but we must also find a way to share paper documents with our co-workers. This means acquiring a decent scanner, but determining which one is best for your needs can be challenging. In this article we'll look at entry-level scanners from Canon, Fujitsu, and Kodak.
If you don't have much experience with scanners they can seem a bit mystifying. It may help to think of a scanner as a type of printer. When you add a printer to your computer, you install the printer's driver, or software that makes the printer work, on the computer. Just like printers, scanners require drivers. But for scanners, there are three types of drivers: TWAIN drivers, ISIS drivers, and WIA drivers. When selecting a scanner, be sure to follow the manufacture's recommendations on which type of driver to use. Keeping that in mind, let's take a closer look at three manufacturers (Fujitsu, Kodak, and Canon) and the entry-level scanners they offer.
Fujitsu, established June 20, 1935, is the second oldest IT company after IBM. The Fujitsu fi-7160 deluxe scanner is a workhorse that's been around for years, and it sells for just over $800 on Amazon. The document feeder holds 80 sheets and can scan up to 120 images per minute. It can scan paper up to 1.4 mm in thickness, which is great for business cards. Many scanners stop scanning at around the 17 inch mark, but the fi-7160 can easily handle scanning exceptionally long paper, like that used for automobile dealership purchase agreements and real estate documents. On the software side, Fujitsu offers a product called Paper Stream Capture Pro.
We've all heard of Kodak, and depending on your age might remember the saying "Kodak Moment". This company began in the late 1800s as a film manufacturer. Fast forward to today, and the company is known as Kodak Alaris. Headquartered in the UK, Kodak manufactures and distributes some of the most powerful scanners in the world. The Kodak Alaris E1025 is an entry-level scanner designed for the home or small office and sells for about $270. This scanner captures up to 50 images per minute and has an 80-page document feeder. Alaris offers several software bundles with their scanners, including Capture Pro and Smart Touch.
Canon, founded in 1937 in Japan, manufactures a wide variety of imaging products. These include hospital imaging equipment, copiers, and cameras. Several years ago Canon introduced the DR 225 scanner, which sells for about $300. It can scan up to 50 pages per minute, and it's document feeder holds 30 pages. Canon offers a software package called Canon CaptureOnTouch. One of this scanner's most interesting features is its unique design. The paper is fed into the top of the scanner, moves down, is turned 180 degrees, and then feeds up. Because of this design, the DR 225 takes up minimal desk-space—about as much space as a dictionary or encyclopedia. We remember what those are, right?
All these manufacturers offer software to enhance the scanning experience. While this is extremely helpful, keep in mind that this free software may end up making you a "sticky" customer. If you learn how to use the Kodak software—which will take you several hours—you may feel stuck with another Kodak product the next time you have to replace your scanner. Xerox took advantage of this in the 80s by making its high-speed scanners scan to a proprietary file format that only Xerox could read. Adobe changed that with the introduction of the PDF, and the world was never the same.
One limitation of manufacturer's free software you should be aware of is that it has very limited capabilities to automate document identification, classification and exporting to cloud Content Management Providers like Box and Salesforce.
If you're looking for advanced scanning capabilities, look for independent document capture software that is not tied to a scanner manufacturer.