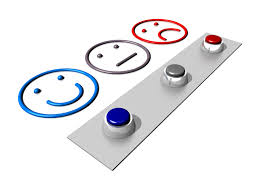 According to Help Scout, about 80% of (American) companies believe they're providing superior customer service, but only 8% of their customers would agree with that assessment. Those numbers are not even close to matching up. Customer service is frequently the tie-breaker these days, as the number of options and competitors for any given product or service is sky high. No matter where you are located, you're competing with other businesses all over the world. Geography is no longer the determining factor. Free shipping and digital distribution have made us citizens of the global village in a very real sense.
Your customer service needs to be impeccable to separate you from the international pack. It needs to go above and beyond. It needs to exceed all expectations. That's all well and good when you have an enormous budget that includes a dedicated 24/7 call center, various account managers, and a discretionary fund for wining, dining, and wooing potential clients.
But what about the startups? The small to medium sized companies? The businesses with limited funds? Can they put customer service on the backburner, slipping it to the top of the "It Would Be Nice But We Don't Have the Money" list? Of course not. Do so at your own peril!
There are ways to do it on the cheap (without sacrificing quality). And you absolutely must.  Here is a Minimalist Guide to Customer Service.
Utilize Social Media
Social media has put us in touch with one another in ways never imagined. We can instantly connect and communicate with anyone, anywhere, at any time. As a business, you need to take advantage of this. Facebook has over a BILLION active users. Twitter has hundreds of millions (and growing), and its 140 character limitation makes it perfect for quickly engaging and connecting with people in easily digested chunks. Google+ is gaining ground on both of them, and its integration with the Google search engine makes using it a no-brainer. No matter which one you chose, your profile should be visually appealing, offer useful information (not just stuff about you and your company, but links your customers would find useful/entertaining/intriguing), and be MONITORED. Social media allows your customers to comment and connect with you. They can complain, praise, and question instantly, and you'd better be ready to respond and address them as fast as possible. Social media users are uber-connected and mobile. About 66% of them expect (demand?) a response within one day (with many believing a response within 5 MINUTES). Can you meet that expectation?
While you might not be able to jump on every post, comment or question within a few minutes, there's no reason that a small-to-medium sized company shouldn't be able to answer within a few hours. Set up a schedule and check your profiles at various points throughout the day. Make sure that notifications are activated, and you'll receive an email, ping, beep, or whatever whenever someone makes a direct post. Use programs like Hootsuite that will monitor for you, even keeping tabs on other profiles and scouring social media for ANY mention of your company name (or online handle). Respond in a quick, courtesy, and understanding manner. Cost to you? Nothing, although a service like Hootsuite might have a monthly fee (Pro plan starts at $8.99/month) attached to it depending on the plan you select.
Use Customer Service Software
In a perfect world, you'd provide a 24 hours per day, seven days per week help desk. Your customers would be happy and everything would be dealt with efficiently. Luckily, there are digital help desks that bridge the gap between what you want to do, and what you can afford. There's a lot of choice within this area. They're mostly paid services, but many offer a free starter plan or free trial to take it for a test drive. But what do they do?
These programs integrate with your website and online communication channels. They provide support tickets, collecting customer complaints and responding to them while forwarding to the appropriate person or department to actually deal with the issue. They offer self-service options and various customer support features. It's a one-stop virtual customer service department. Most of them are scalable, meaning they will grow (as will their price) with you as your company increases in size, volume, and business.
As with everything online, some are more robust than others, some are more user-friendly, and others offer unique functions available only with them. It's worth the time to thoroughly check out each one, and the price shouldn't be the only consideration. Some of them may be completely wrong for what you need. The major players in the industry include:
Zendesk – Zendesk is probably the most well-known of the bunch, with prices ranging from $1/user/month all the way to $195/user/month, depending on the features and upgrades you select.
Any one of these options can get the job done. Zendesk is obviously in a class by itself – at least going by the cost – but you get what you pay for. It has a lot more functionality than the others, but it might actually be WAY more than you need (at least in the beginning), and some people might find it confusing and intimidating (which kind of defeats the purpose). Help Scout and SupportFu, on the other hand, are fairly limited by comparison, but both are quick to understand, setup, and use…not to mention considerably cheaper. Cost to you? Depends, but you can start out with a free plan or trial, so let's say zero.
It costs you nothing to provide great customer service from day one. Social media and customer service software are the great equalizers, allowing you to keep pace with bigger and more established businesses.
Any experience with these programs? Any other free (or nearly free) tips and tricks? Leave your comments below, and come back soon for more advice on running, automating, and growing your business.