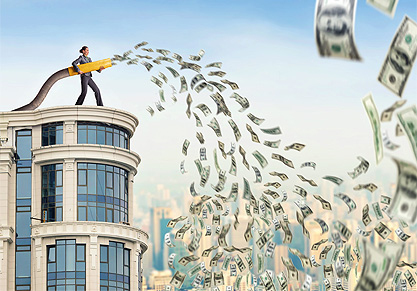 In September 2015, three months after announcing their global partnership with IBM, Box blogged about IBM's new solution for Box, "IBM Datacap with Box."
Datacap, available this year, extracts content from pages of paper documents, faxes and other documents and stores the information within Box. Customers directly benefit from the freshly digitized documents, which reduce cost and delays when compared to old-fashioned manual document processing. Sounds like yet another of IBM's great ideas, doesn't it?
Actually, this isn't a new idea. Let's flip the calendar back to the summer of 2011. That's when the first three licenses of ccScan® for Box were sold. At the time, ccScan could scan or import to Box and execute precisely the same functions as Datacap. the ccScan solution captured content from paper documents, faxes and electronic documents, extracted data from the pages and store the information as PDFs securely in Box. A short time later, ccScan added the OCR feature in order to convert images to readable PDF files. Box then automatically indexes all that searchable text to allow users to find any documents containing a particular word.
And since that first foray into digitizing important documents, ccScan has worked tirelessly to integrate new features to make the process even easier. ccScan has added new document automation features, which allows users to set up a ccScan job to process scanned or imported documents. After extracting properties like folders, tags and metadata from the document's content, the feature populates these properties in Box and is ready for users to securely send off to Box. The entire scan to Box or import to Box process can be automated, save for feeding the scanner. What's easier than a hands-free solution?
What does this mean to you and your organization? In short, you can take the leap to this platform to automate your document workflow and save time and money in the process. Organizations of any size can store the documents safely in the cloud where they can't get lost, misfiled, or accidentally deleted and where they are available instantly to multiple users. Whether you're a large enterprise (ideal for IBM Datacap) or a small to mid-size company or non-profit (a great fit for ccScan for Box), there's a solution that's right for your organization.
Other than the ways we've already mentioned, there's a plethora of ways ccScan can help streamline your processes to boost your bottom line. You're likely already considering or using Box, Salesforce or Google Drive as a cloud-based content storage and management system. Start looking at your types of documents and ask some hard questions about how they are used. How many documents are similar? How many need to be handled by several people before they are complete? How many are extremely valuable and you need to ensure they aren't lost or misfiled?
And most importantly, how much time, energy and cash could your company save by automating identification, filing and storage of these valuable documents? Thousands of companies already have posed this tough question and are spending billions on document capture. And, of course, IBM wouldn't be embracing and building on this business if there wasn't a market for this technology.
Are you ready to jump on this cloud platform? For a complementary hands-on, live demo to scan to Box or import to Box, please contact Monte Jensen at Monte@CaptureComponents.com, or give Monte a call at 415-286-1127.