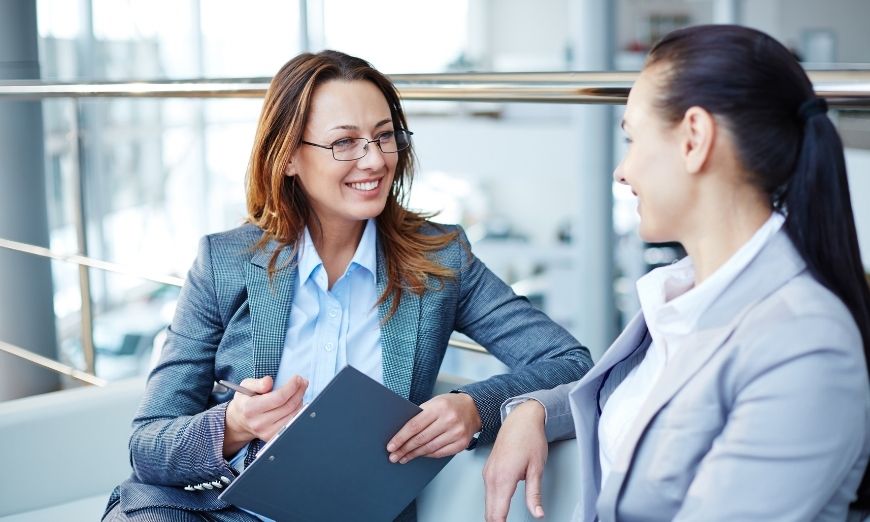 Most companies are aware of the benefits of Salesforce. They know how the cloud-based CRM software can help them establish fruitful relationships with their customers, remove gaps in their customer support model and give them a holistic approach to managing their operations.
What they aren't aware of, however, is the importance of Salesforce consultants. Or, to be more specific, how Salesforce consultants can help them navigate the challenges most businesses usually face while transitioning from traditional to Salesforce technologies.
That's not all. The best Salesforce consultants can also identify processes and operations that need to be streamlined to make the whole transition process as seamless as possible. They can also help you enact clear milestones to track your software implementation's progress.
Here are other challenges Salesforce consultants can solve for their clients:
What are Salesforce Consultants?
Salesforce consultants provide their clients with the best of both worlds. On the one end, they help their clients achieve the goals outlined in their mission statements by ensuring client-specific implementation as well as continuous system improvements on the Salesforce platform.
On the other end, Salesforce consultants bring value to and generate revenue for their clients. They do that by developing solutions that analyze how changes in the business atmosphere can affect their client's operation, for better or worse. This helps their clients stay prepared for all the foreseeable scenarios.
Other responsibilities of Salesforce consultants include managing the client relationship, preparing and managing project plans, researching company data, gathering requirements by meeting with different stakeholders, and training client's employees to use Salesforce.
To fulfill all these responsibilities, Salesforce consultants need to have excellent communication skills, above-par knowledge of Salesforce technology and business practices, and lots of patience. Only then can they help their clients meet the objectives for which the latter signed up for Salesforce.
Challenges that Salesforce Consultants solve
Provided you're serious about implementing Salesforce, it's recommended that you hire a professional Salesforce consultant. Apart from helping you implement the cloud-based CRM software, there are various other challenges the consultant may solve for you.
Have doubts about this claim? Then check out the challenges Salesforce consultants can solve:
1)

  

Handling sensitive information
One of the key challenges companies face while transitioning from traditional to Salesforce technologies is ensuring their clients' or customers' sensitive information doesn't end up getting into the wrong hands. Any such data breach has the potential to be catastrophic, both financially and reputation-wise.
Salesforce consultants ensure that the data is transferred between the CRMs as securely as possible, plugging any loopholes that may lead to a breach. Aside from that, they also make sure that once the transfer is completed, their clients can access all the data with only a few keystrokes.
This allows their clients to see everything they have on their systems about their customers, from their contact details to other information with a few clicks. This, in turn, enables them to make data-informed decisions that may help them retain their clientele in the future.
2)

  

Providing personalized assistance
No two businesses are the same. This is true even for companies offering similar services and having customers with similar profiles. There are specific goals, priorities, and tactics that may differentiate one organization from another. They may also have different reasons to implement Salesforce.
Let's illustrate the last point with the example of the ccScan app. Here is a document management system that lets you import, scan, identify and do much more with your data. As a result, while one business could be using ccScan for scanning documents, another might turn to it to sort through uploaded files.
Both these businesses use the same Salesforce app to achieve starkly different objectives. A trained Salesforce consultant will be mindful of this fact and therefore customize the Salesforce framework as per their clients' business needs, ensuring personalized assistance.
3)

  

Offering valuable insights
A robust Salesforce app provides you with 360-degree data on your customers. It contains everything from your customer's quest history to their preferred unique selling proposition to their shopping history, among other valuable pieces of information. You can access all this (and more) info with a few clicks.
Salesforce consultants help you make the most of this information. They do that by digging deep into the abovementioned data and connecting the dots between scattered pieces of information to make you (the client) understand your customer preferences across multiple platforms and channels.
As a result, you could offer unparalleled cross-channel customer service through marketing, distribution, sales, and other platforms. This, as you might guess, will help you gain a competitive edge over competitors in the area of customer service.
4)

  

Providing instant support
Did you know that Salesforce's free support plan has a 2-day response time? You read that right! You have to wait for 48 business hours before their rep would get in touch with you and discuss the problem you're facing, let alone offering a solution.
Salesforce offers plenty of training resources to help its users resolve such issues independently, i.e., video guides and user forums. But for most businesses, these resources aren't enough, especially once you consider how severely an issue with Salesforce could disrupt their operations.
What businesses need, then, is the support of someone with years of experience customizing and fixing the platform under their belt. Someone who has solved the same or similar problems innumerable times in the past. That someone, as one might guess, is a Salesforce consultant.
5)

  

Properly configuring user permissions
Tell me … would you assign full access privileges to your accounting software to anybody other than your accounting team and the top executives? Of course, you won't. Yet many organizations end up doing precisely the same in Salesforce. But you cannot blame them.
Customizing user permissions and creating correct user profiles on Salesforce requires some level of expertise that your employees might not develop, even after hours of training. Not to mention having the ability to customize each individual field's permissions.
Bottom line? You need a Salesforce consultant to ensure users have access to only that functionality that they need to accomplish what you want them to accomplish. No less, no more. Only they have the knowledge to navigate the complex minefield that is user management.
6)

  

Finding business-specific solutions
All of us already know that small- and medium-sized businesses have different goals, priorities, and requirements than their large-sized (or multinational) counterparts. What we don't realize, however, is that their software needs are also different.
Luckily, Salesforce consultants are aware of this crucial fact. This knowledge enables them to assess their client's company's business requirements, priorities, and goals. They then use the resulting information to recommend Salesforce solutions that are congruent with their client's business.
However, if you decide to rely on your in-house experts, they might not have the expertise required to pick the ideal Salesforce solutions from the broad spectrum of choices available, making it difficult for your business to achieve all the benefits that come with the purchase of Salesforce.
7)

  

Boosting user adoption
Poor user adoption is one of the main challenges companies face after implementing Salesforce. A survey has found that the problem is so severe that teams who aren't guided by a trained support professional are likely to stop using Salesforce altogether.
Here's why that should concern you. With your team no longer using Salesforce, each of them will be relying on their personal method for tracking customer data and sales. That means there will be no central repository for information that your executives need to make strategic decisions.  
Hence the reason why you could do with a Salesforce consultant. By providing your team with the proper training, they will ensure that your employees aren't paralyzed in front of a screen trying to solve another software problem, giving your business's productivity a shot in the arm.
8)

  

Other challenges
Here are a few other challenges Salesforce consultants can solve for their clients:
Quick Salesforce setup
Setting up and maintaining Salesforce is anything but simple, unless done with the help of an expert. Salesforce specialists know precisely when to amend the configurations, where and how to make adjustments, and which safety settings to customize to ensure the CRM runs efficiently and safely.
Better customer experience
Businesses that have already hired Salesforce consultants might attest how it has allowed them to provide better services to their customers. The automation of responses, as well as insights on customer behavior, helps them solve customer issues in record time, leading to a better customer experience.
Easier and faster Salesforce adoption
Professional Salesforce consultants guarantee a trouble-free transition from a traditional platform to a Salesforce CRM tool. They do that by coming up with a strategy that includes immersive user training, incentives to encourage employees to adopt Salesforce, and more.
Risk reduction during Salesforce implementation
A professional Salesforce consultant has the market experience, expertise and technological know-how to help businesses and firms manage any uncertainty associated with Salesforce implementation and with data transition from age-old IT models to cloud-based Salesforce software.