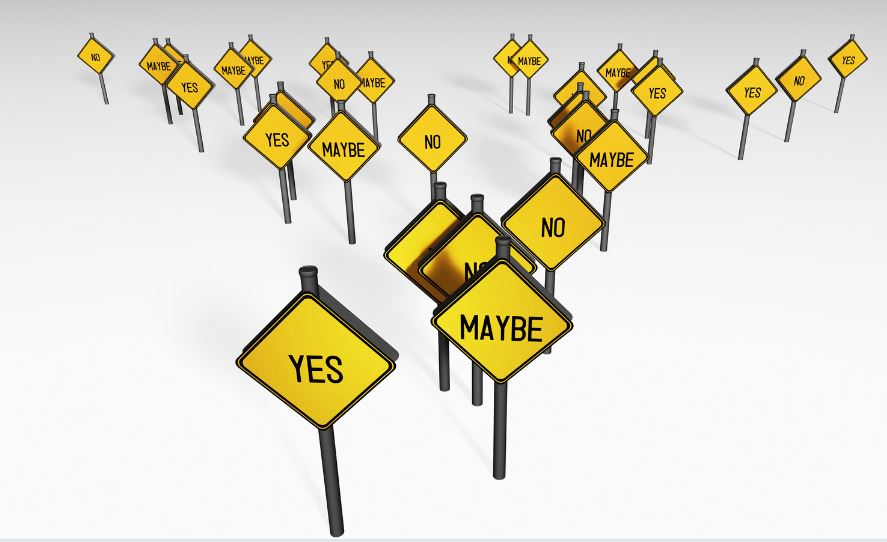 Finding useful apps from AppExchange can be a daunting task. The Salesforce marketplace has over three thousand apps. While some of them are free and others are paid, all have one thing in common: their sheer number makes selecting the right app for your needs a challenging task.
That's why we have come up with this piece. In this article, we'll provide you with a comprehensive guide on choosing the best apps from AppExchange. Whether you're working in sales, data analytics, any other field, these handy tips have got your back.
Here's how you can choose the best apps from AppExchange:
1)   Be Clear About Your Objective
What problem do you want your ideal app to solve? Answering this question will set you on the right path in your search for a suitable app on AppExchange. You should be clear about what you want your app to do before searching for it on this platform.
Some users might be looking for an app for the marketing department. Others might want the application to perform data cleaning. Still others might be searching for a document management software, in which case they'd be better off with ccScan. Here's why we're so sure.
ccScan simplifies document management by capturing, scanning and uploading paper document images to Salesforce. That's not all. It also lets you find, update or create object fields and/or new records with a few clicks. All in all, this software saves you both money and time.
2)   Check Reviews
Many people juxtapose review scores when deciding whether to prefer one app or the other. While it is a useful way to compare two apps, it might not reveal the whole picture. We suggest you go one step further and read what is written in those reviews.
Focus especially on the critical reviews as they'll inform you about the possible shortcoming(s) of your desired app. At the same time, don't let one highly critical review dissuade you from opting for an app. Try to read as many reviews as time allows before making up your mind.
Don't just rely on customer reviews underneath the app on the platform. Nowadays, countless blogs and forums are reviewing these apps for your benefit. You can also ask questions in these forums and get relevant feedback from your peers.
3)   Check out the Recent Release Date
Check out the app's 'Recent Release Date' to gauge when it was last updated. Regularly updated apps are not only free of the unwanted bugs that plagued their previous versions. They also stand a better chance of overcoming the security challenges that may have arose since the last upgrade.
Updates don't only plug security holes; they can also provide the app with new features and improve the existing ones. The app might get a boost of stability – no more crashing. Or its performance might receive a shot in the arm – more speed. You deserve, and should opt for, nothing less.
4)   Ensure it comes with a Customization Guide
This step is very crucial when it comes to selecting an app from AppExchange. Having a customization guide means that the app is well equipped with relevant documentation giving you step by step instructions on how to integrate that app into your organization. However, if an app comes without a customization guide, or even if this piece of document is outdated, this should serve as a giant red flag. Both these things mean that you and your organization will have to depend on the app's customer support team for its implementation, which will cost you a lot of time and probably money.
Although relatively rare, if a personal one on one walk through and customization is offered by the app provider, that is a major bonus which will not only save you hours of time but can get you and your team if applicable, to increase user adoption. ccScan offers this to their customers.  
5)   Make Sure it's Secure
All the apps that are available on AppExchange follow a rigorous security protocol. This protocol is enforced by the Salesforce team, which means you will be in safe hands when it comes to the handling of your company's sensitive data.
Here are some of the tips that will keep you, and your organization, safe from any kind of unwanted trouble:
App must not share data outside Salesforce
App allows you to change permissions even after download
App sticks the set of permissions given by your organization
App must not store data in an offshore location
6)   Ensure It's Native
A native app means that it is 100% built inside the Salesforce platform. It doesn't have to integrate with Salesforce using the Salesforce API because, in simple words, it is located inside this platform. Your data is stored within the platform, and it won't be transported outside.
All these benefits are the reason why you should always look for native apps. Not only are they more secure than their non-native counterparts, but they also provide the end user with utmost speed, functionality and cost effectiveness.
But there's one catch.
Nowadays, many developers market their apps as native even if that's not the case. These are the kind of apps which, despite providing you with the same user experience as their native counterparts, integrate their products and processes from the outside.
If that's the case with an app you're going to install, it means that the app security won't be the same as compared to its native counterpart. It might also be a bit slow since it has to transport some data from the outside every time you're using that app. You should thus make sure that the app you're going to download is fully native.
7)   Check Out Product Support
Product support is vital during the installation stages of your app and on a day-to-day basis. Imagine something has gone wrong with your app and you cannot reach their customer support. Not only will it cost you a lot of money, but it will also make you look bad in front of your higher-ups.
Start with looking at the customer support options on offer. Many companies offer email support, phone support and face to face trainings with their staff. Some companies also have designated help desks that can help you in a moment of urgency.
Next turn your attention to the company's culture. Make sure the company's staff understands what their app is supposed to do and how it should work on a regular basis. Their response time should be impressive as well, so you don't have to spend hours just to report your issue.
One way of doing it is to ask your colleagues who might be using that app in their own organizations. They will give you a good idea about that company's work ethics as they might be using that app and dealing with their customer support department for quite some time.
Having a second opinion will put you in a place where you can comfortably make a knowledgeable decision. And once you're sure about all these things, you're one step closer to selecting the right kind of app for your business.
8)   Check out If Its Lightning Ready
Is your app lightning ready? Salesforce first asked this question in 2017 when they introduced lighting to its users for the very first time. The answer to this question will decide whether the app you're looking at supports third-party integrations or not.
Lightning is basically a new interface designed to make apps faster, efficient, and unique. Compared to the Salesforce classic interface, this one comes preloaded with a handful of features and all of them make it easier to access the right set of information within no time.
Salesforce often recommends its users shift to lightning to provide them with the best user experience.  It has also made it compulsory for new partners, who're developing a new app for AppExchange, to make their apps lightning-ready since 2017.
It is, therefore, a good idea to see whether the app supports shift to lightning before downloading it for your organization. Having this feature shows that the developers are investing valuable amount of money in return of a modern user interface.
You can check whether or not an app comes equipped with this feature by going into the AppExchange listing of the concerned app before clicking on the highlights section. If the lightning ready text is mentioned there, it means you're good to go.
9)   Check out the Cost
Some AppExchange apps charge you by user license, as in the number of users that will be using their app in your organization. Others normally charge one price regardless of the user number. Make sure you are aware of the app's pricing model before purchasing it.
Salesforce have already obliged all the companies to clearly display their prices on AppExchange, so you won't have to deal with unwanted surprises. But it's still a good idea to check the pricing carefully just to make sure you're not purchasing anything that is beyond your budget.
Conclusion
One thing which you'd do well to keep in mind is that only admins can install Salesforce app in your organization. They have the required permission to perform this task and other employees rely on them for this purpose.
It is therefore a good idea to do research on your part and ask the concerned personnel to install a particular app. They might not be ready to do such a comprehensive research, so it is your job to single out a suitable app depending on your needs.
Lastly, one can filter out apps on the AppExchange platform by using any one, or all, of the 10+ search filters. These filters allow you to single out apps based on their iPhone or Android capability, and they also let you choose apps based on pricing, additions and much more. A well supported app with multiple 5 star reviews is often your best bet. Happy shopping.